WhatsApp Group
Join Now

WhatsApp Channel
Follow Now

Telegram Group
Join Now
Maruti Suzuki CW Recruitment 2023 | ITI Jobs | Jobs In Maruti Suzuki | Maruti Suzuki
Maruti Suzuki CW Recruitment 2023: हैलो दोस्तों अगर आप भी जॉब की तलाश कर रहे है और किसी बड़ी कंपनी मे जॉब करना चाहते है तो आपके लिए एक बड़ी खुशखबरी है, आपको बता दे की मारुति सुजुकी कंपनी मे Contractual Workmen (CW) की भर्ती आ चुकी है । मारुति सुजुकी ने CW की भर्ती हेतु ऑनलाइन आवेदन आमंत्रित किए है । CW के लिए सभी योग्य उम्मीदवार आवेदन कर सकते है । आवेदन करने के लिए आपको किसी भी प्रकार का आवेदन शुल्क नहीं देना है, मारुति सुजुकी मे यह भर्ती निशुल्क आयोजित करवायी जावेगी । Maruti Suzuki CW Bharti 2023 मे आवेदन करने के बाद आपको साक्षात्कार और परीक्षा के लिए बुलाया जाएगा । इसकी सूचना आपको कॉल/ एसएमएस या ईमेल के माध्यम से दी जावेगी ।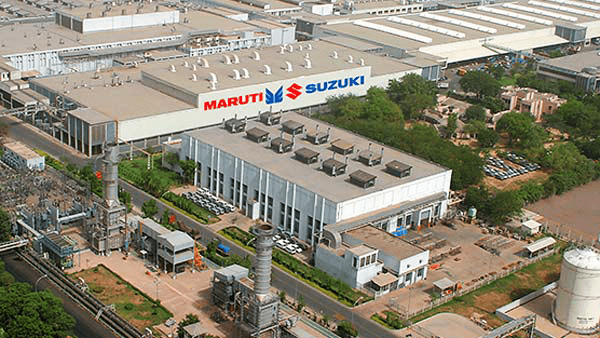 Basic Details Of Maruti Suzuki CW Recruitment 2023
Company Name: Maruti Suzuki India Ltd. (MISL)
Post: Contractual Workmen (CW)
Job Location: Gurugram/ Manesar
Salary: 28000/- Pm
Job Duration: 01 Year
Other Benefit: EPF, ESI, Canteen, Shoes, Dress, Diwali Bonus etc.
Eligibility Criteria For Maruti Suzuki CW Registration
Age Limit: 18 To 26 Year's
Qualification: 10th + ITI Pass Out
ITI Trade: Electrician, Fitter, Welder, Turner, Painter, Diesel Mechanic, Machinist, Motor Mechanic Vehicle, Technician Automotive Manufacturing, Tool & Die Maker, Carpenter, COPA, Tractor Mechanic and Other Relevant Trades As Per Maruti Suzuki Recruitment 2023.
Pass Out Year: Any Pass Out Year
ITI Council: NCVT/SCVT
Experience: Fresher
Required Document : Adhar Card, Pan Card, 10th Mark Sheet, ITI Mark Sheet, Passport Size Photo, Bank Passbook, All Document are Original and Photocopy.
Note :
मारुति सुजुकी की CW भर्ती दो कंपनी द्वारा होती है नीचे दोनों का लिंक दिया गया है ।
यह रेजिस्ट्रैशन आपको सिलेक्शन की गारंटी नहीं देता यह सिर्फ सिलेक्शन प्रोसेस का हिस्सा है ।
Maruti Suzuki CW Recruitment 2023 Important Links

WhatsApp Group
Join Now

WhatsApp Channel
Follow Now

Telegram Group
Join Now